Sonya® Eyeshadow - Mink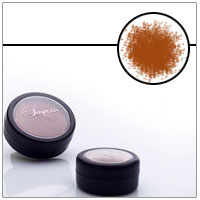 Item #

134
11.80 USD
Price per unit - .08 oz.
Highlight, define and accent your eyes naturally with Sonya's soft powder eyeshadow collection. Available in a complete range of 24 colours from shimmery pearls to velvety mattes that will take your eyes from sheer to dramatic and everywhere in between.

*Indicates Shimmer Shades


This gentle formula soothes and calms the delicate eye area.

Eyeshadows may be applied with a small brush and a touch of water to achieve a liquid eyeliner effect

Eyeshadows work perfectly to define the eyebrows

Apply shadows with a damp brush for increased colour intensity and longer wear

Shadows blend easily and effortlessly
Please note that colors may vary on your screen. For more accuracy on the color selection, please view our Sonya Colour Collection Brochure.
For more information on this product refer to the PDF downloads.
Sonya Eyeshadow